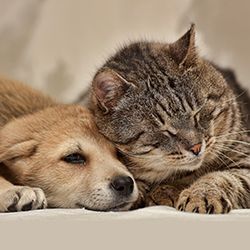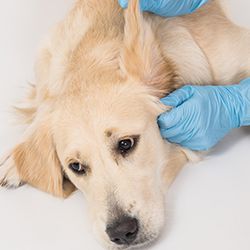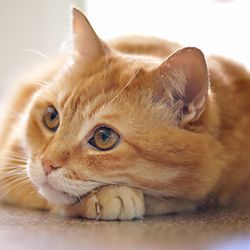 Welcome to Adoring Pets Veterinary Health Center
"Give your animals the care they deserve."
Adoring Pets Veterinary Health Center is a full-service animal hospital. The doctors have years of experience treating serious conditions and offering regular pet wellness care. Beyond first rate pet care, we make our clinic comfortable, kid-friendly, and calm. Our veterinary clinic has an "at home" atmosphere for both the owners and the pets. We are taking new clients and offer convenient hours for appointments.
Our Services
We offer a wide range of services to help care for your pets. We use all state of the art equipment and the newest technological advances to ensure a clean, safe, and welcoming environment.
We're Pleased to Offer The Following Services at Adoring Pets Veterinary Health Center
Microchipping

New Pet Care

Nutritional Counseling

Pharmacy

Puppy and Kitten Care

Senior Pet Health and Wellness

Spaying & Neutering

Ultrasound

Vaccinations and Wellness Care

Behavioral Counseling

Dentistry

Digital Radiography

Emergency and Critical Care

End-of-Life Care

Laboratory

Laser Surgery and Therapy
What our clients say about us?
Absolutely the best! I was unable to get an appointment at my vet of close to 20 years. It was a true emergency. Before going to the emergency vet I decided to call Adoring Pets. They were kind enough to get me in right away. My 7 month old Great Dane Puppy had an obstruction. Surgery the following day found he ate a sock! Dr. Diaz updated me every step of the way. Diesel is home and recovering. I can't thank everyone at Adoring Pets enough.
I love love love this place. Have been coming here for years with all 6 of my animals. I would not trust anyone else. Dr. Adorno has gone as far as giving me his cellphone number and just going above and beyond in those extreme times. He has even come to my home to put down an old guy because he didn't like the vets office!! I can't say enough great things about him!
We recently switched over to this practice. This past week one of my cats was having a medical issue. When another local emergency vet turned us away Adoring Pets had us come in immediately at the end of the day. My boy received immediate attention. Unfortunately I had to let him go that evening but Dr. Diaz and the staff was thorough, compassionate and helpful. Thank you for the respect and care you showed my Tucker. We are happy to continue using this location for our other pets.
Dr Adorno is the best vet ever, hands down!! Kind and HONEST and takes the time to explain things. As an owner of 4 cats, vet expenses were unaffordable at a different vet. Dr Adorno was far and away more reasonable. His staff is kind and friendly. He cured my cat that had urinary stones with special food and xrays were affordable at his office whereas they weren't at my former vet. She is cured and surgery avoided. Prior vet told me to euthanize her. If every vet were like Dr Adorno the world would be a better place for animals and their owners.
Lesley Morgante Budzinski 5
Dr. Adorno has gone far beyond expectations to help my Millie with her chronic stomach issues. Dr. Diaz has also done an excellent job. My baby just turned 8 and I am certain without these great men, she wouldn't have made it to age 4. Dr. Adorno just saved my Sampson from going deaf and helped me clear up a fungal infection. My dogs love going there....they are excited and never treated in a way that would cause them distress or anxiety. Kind, compassionate, and a true love and respect for animals. I would never take my dogs anywhere else.
Download our free pet desk app today!
Download our FREE App on App Store and Google Play to find care solutions tailored to your needs, easily!
716-246-0004 716-648-0241 484 Sunset Dr.
Hamburg, NY 14075